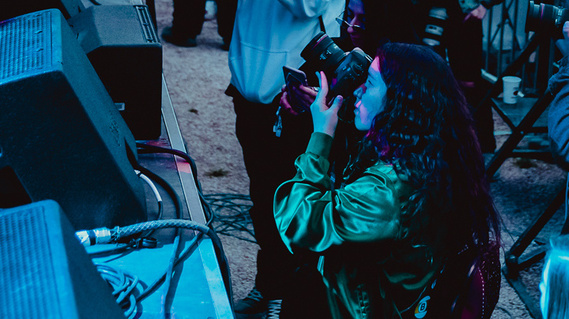 Behind the Camera
My name is Stephanie and I am a photographer whose work focuses in music, food, sports, street art, and photojournalism.
I am a Registered Dietitian who graduated with a Bachelor's degree in Science of Dietetics at The University of Texas. Despite my major, my passion lies in capturing the beauty in those around me. Check out my work featured in The Daily Texan, Ellis Music Magazine, Texas Standard, Austin Monitor, ATX Concert, HornsFM, Music, Why Not, Vuhaus, Mud Magazine, The University of Texas, Hypebeast, Texas Inked Magazine, Restless Digital, Do512, Rap Current, Kera News, Mach1, Resound Presents, Texas Lottery, and KUT/KUTX! With a camera in my hand, I have no fear.
I am currently based in Austin, TX and available for freelance work and travel!